People should help people.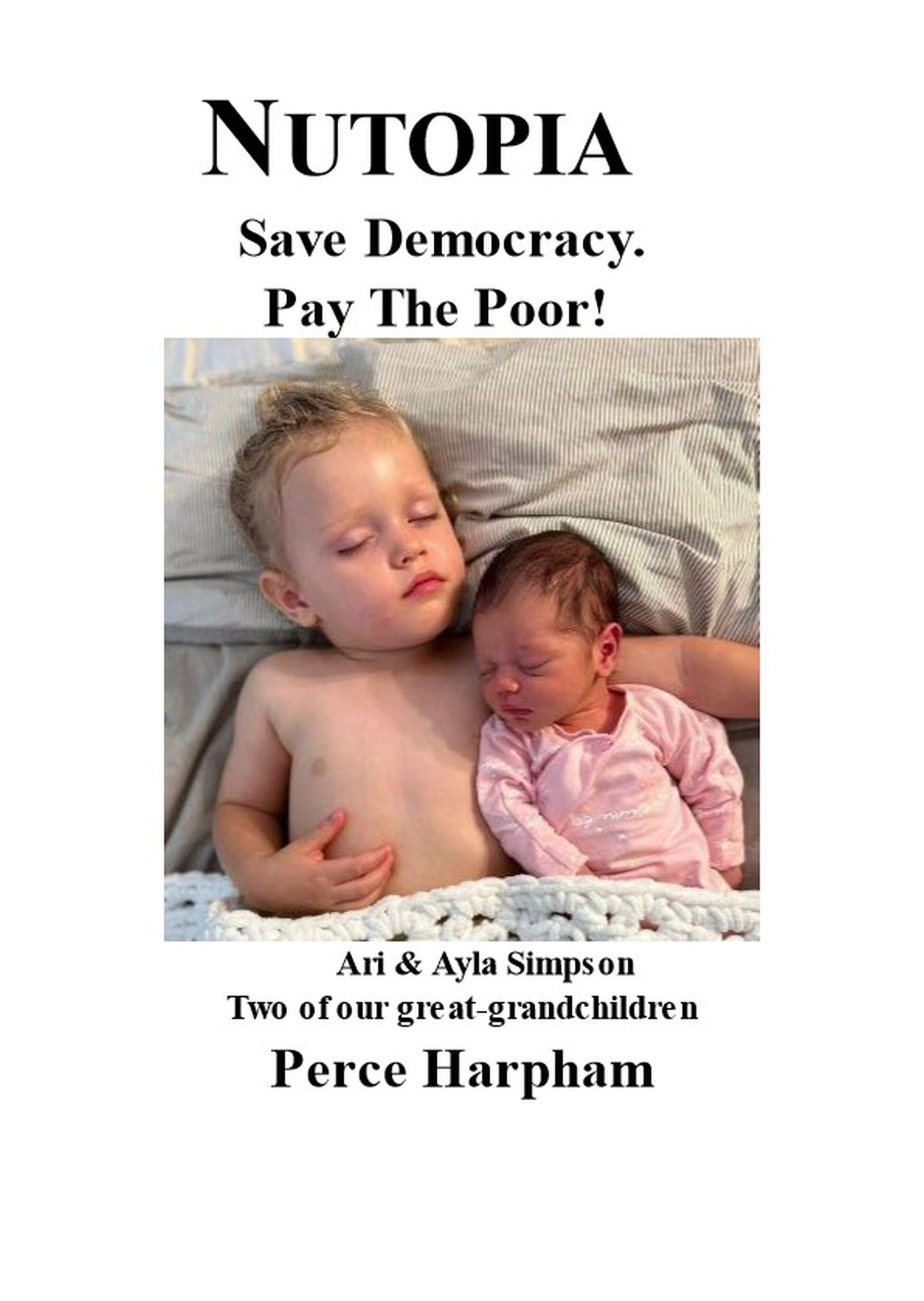 My new ebook (electronic book) "NUTOPIA Save democracy. Pay the Poor!" exposes the coup d'etat being performed by the Labour Government to transfer much governance to Maori tribal elders. It also questions other processes of Government and proposes some solutions for inequality.
A possibility for a fiscally neutral restructure of the Personal Income Tax system in New Zealand would correct a great unfairness for the poor. A sketch plan for simplification and improvement of the Benefit System is also given with discussion of a Resource Tax on property to finance it. There is also a potential for relieving the problems of many elderly by facilitating those living alone to move in with another, thereby releasing possibly 10,000 or more homes for occupation, reducing the cost of District Health Board care as well as the loneliness and anxiety of many.
See the Table of Contents for a wide range of other issues affecting our communities. Click on hyperlinks.
Click Video introduction for six minutes on the idea of a new personal Income Tax system. The ideas have developed further in the years since it was made but much is explained.
This ebook should be of interest to anyone with egalitarian principles who is thinking of people and politics. Should a Government find the Tax and the Benefit concepts attractive then implementing them during the current pandemic recovery would provide security for many and would assist the recovery. They need urgent consideration. This is a time for transformative action.
Go to smashwords.com and search for "perce harpham" then choose Nutopia for a free 25%sample before buying. Or similarly for some voyages - see below.
---
About Me
A large part of my life was spent developing Progeni, the first computer software company in New Zealand. It developed into an international company with branches throughout Australia and New Zealand, Chicago, Los Angeles, and Beijing. After 21 years Progeni was "collateral damage" in the failure of the Bank of New Zealand in 1989. It is worth reading about the success and failure of this company as an example of the problems facing anyone growing a new industry. We need new industries in New Zealand to make it more self-reliant in order to survive the perils of the future. For a free chapter of the Computer Society's fiftieth anniversary book click The Story of Progeni Also see my biography
SOME VOYAGES AROUND NEW ZEALAND & ELSEWHERE is a publication relating my lifetime passion for sailing. This book is for anyone interested in sailing, particularly as this relates to New Zealand and the Pacific. This book makes a nice gift to any sailor.